September 4, 2018
Former Pennsylvania Governor Edward Rendell to join The Parkinson Council's 17thAnnual Walk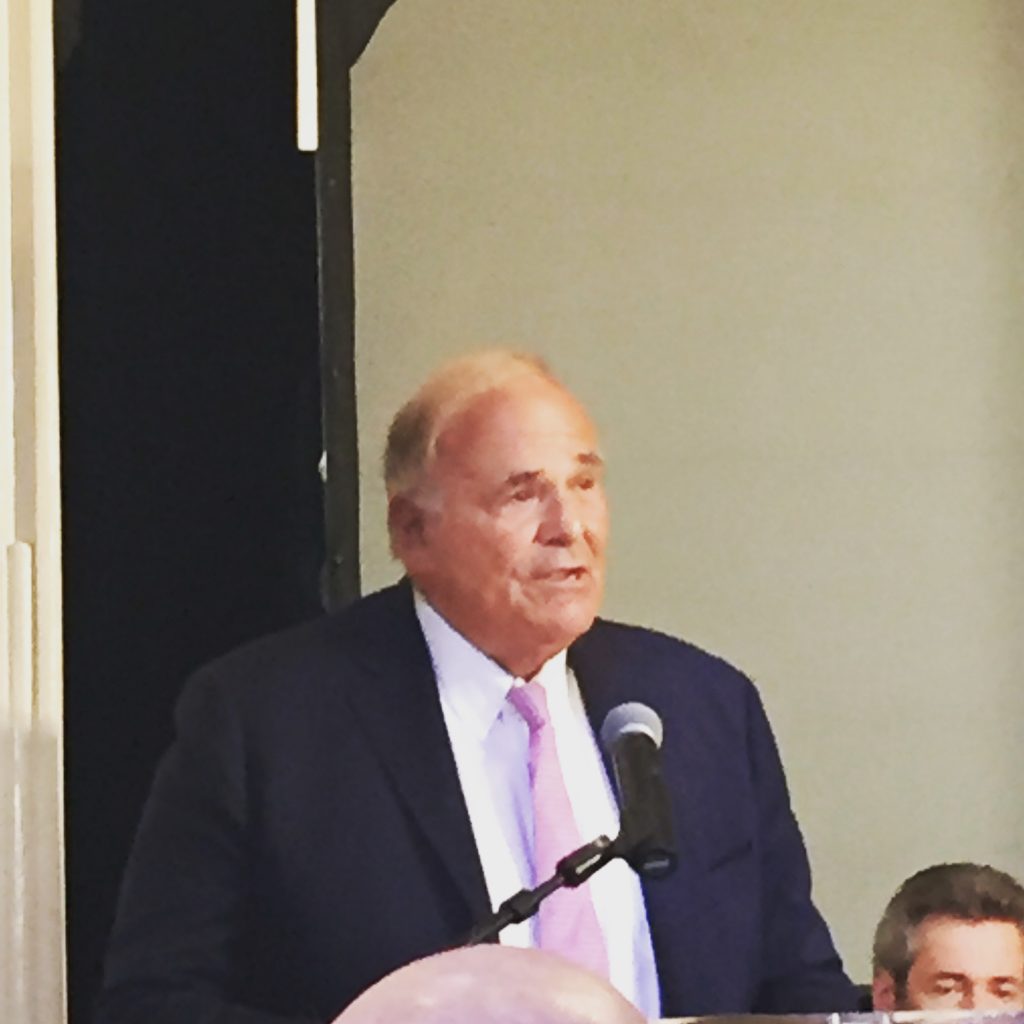 Bala Cynwyd, PA— September 4, 2018— The Parkinson Council is proud to announce that former Pennsylvania Governor Ed Rendell will join their 17thAnnual Walk to Stamp Out Parkinson's on Saturday, October 13that the Philadelphia Zoo. Governor Rendell announced his diagnosis of Parkinson's disease on June 18that Pennsylvania Hospital surrounded by his care team including Movement Disorders Specialist, Dr. Matthew Stern, Founding Director of Pennsylvania Hospital's Parkinson's disease and Movement Disorders Center and Heather Cianci, founding physical therapist of the Dan Aaron Parkinson's Rehabilitation Center at Good Shepherd/Penn Partner's Pennsylvania Hospital location.
"I was honored to be one of the few guests and supporters in the room during his announcement. Governor Rendell is a role model for those living with the disease to fight back with exercise,"said Wendy R. Lewis, Executive Director, at The Parkinson Council.
About A Walk to Stamp Out Parkinson's
Over the last 16 years, Stamp Out Parkinson's has raised over $2.8 million that are reinvested back into the Philadelphia region for research and quality of life initiatives including improved access to physical therapy; social supports and education; innovative research and treatment therapies; and comprehensive and integrated approaches to services and programs. A Walk to Stamp Out Parkinson'sremains one of the most significant grassroots community fundraising events to support people with Parkinson's and their families in the Delaware Valley. Nancy Pollis, Team Captain of Nancy's Walkers and a person living with Parkinson's, says, "I walk at this yearly event, not only for myself but to raise awareness, inspire and support others impacted by this disease."
About The Parkinson Council
The Parkinson Council, a Bala Cynwyd, PA-based 501(c)3 nonprofit organization, is the premier local organization dedicated to improving the quality of life for people with Parkinson's, their care-partners, and families. The Parkinson Council invests in local research, education, and comprehensive care programs provided by world-renowned institutions, and innovative service organizations in the greater Philadelphia area. The Parkinson Council strengthens their role in the Parkinson's community by increasing the number of lives they touch every year.
###
For more information, press only:
Wendy R. Lewis
610.668.4292 ext. 100
wlewis@theparkinsoncouncil.org
For more information onThe Parkinson Council:
www.theparkinsoncouncil.org