We're small, but mighty. And we welcome volunteers.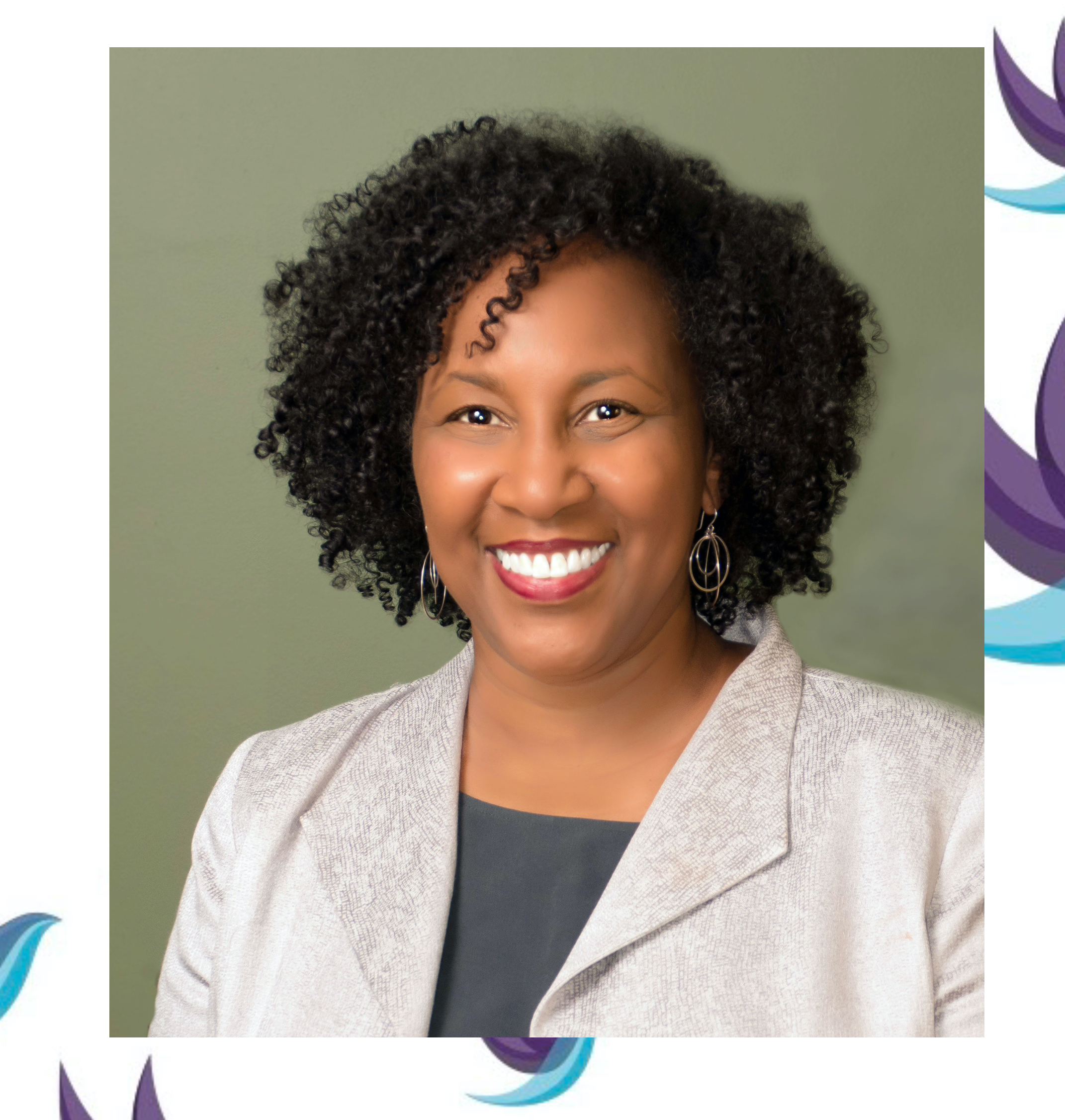 Executive Director:
Wendy R. Lewis
A force of nature in the non-profit sector for over 30 years.
What Wendy loves best about the Council.
"I'm so grateful for people's generosity. And I love interacting with family members. Even with their struggles, they're grateful. That puts everything in perspective for me. I feel hopeful when I see people fighting. "
Her message for everyone with Parkinson's:
"Your life has not ended. You have to shift with the changes and respond to them, but this is also a chance to reconnect with your friends and family and community in ways you didn't expect."
How she started
A Louisville native, she launched her career at the Urban League. Wendy became Office Administrator for U.S. House Majority Whip William H. Gray, III (PA), supervising 10 people and a congressional budget of $2 million.
A passion for a good cause
After Capitol Hill, Wendy worked as a legislative aide in a DC lobbying firm before moving back into the nonprofit world as a senior associate with the Public Education Network (PEN), a national organization working to reform public education. Here, she helped increase Local Education Fund (LEF) membership 25%.
Moving on to Seattle, she developed and ran leadership workshops for at-risk young adults at the Center for Health Training (now Cardea Services).
In Philadelphia
Missing the East Coast, Wendy moved to Philadelphia, where she became a private consultant. When the chance arose to become the first Director of Hospital Administration/Client Affairs at the Rutherford Memorial Animal Hospital at the Pennsylvania SPCA, she said yes.
In just two years at the PSPCA, she expanded services, transformed antiquated technology and personnel systems, and helped staff embrace all the new, client-friendly changes. It worked. Under Wendy's leadership, the hospital's revenue increased 40% within one year.
Civic involvements
Wendy has served on the boards of the Pacific NW Chapter of the Society of Professional Health Educators and Passages Northwest, which runs outdoor adventures for girls. She has also volunteered with the Public Interest Law Center of Philadelphia.
In the spare time she doesn't have, Wendy co-founded a small film production company for nonprofits. She and her husband, Daniel, a filmmaker and attorney, produced a documentary for Hands for a Bridge, about an inspiring exchange program for students from Seattle and Cape Town, South Africa.
Two more things
Wendy has a Masters in Nonprofit Leadership from Seattle University and a BA in Political Science from the University of Louisville. She and Daniel live in Chestnut Hill with their shelter dog Java, a flat-coat retriever.
Board of Directors
Executive Committee
Erika Aaron, President
Eric Berkowitz, Vice President
Kristina Vivian, Treasurer
Erica Domingo, Esq., Secretary
Carol Leiper, Ex-Officio
Jeffrey Keefer, At-Large
Shilpa Agarwala
David Gutowski, Esq.
Lorraine Iacovitti, Ph.D.
Sharon Klazmer
Scott Larson
Ellen Perlmutter
George C. Pilallis
William Quinlan
Suzanne Quinn
Suzanne Reichwein
David Schaaf
Wendy R. Lewis, Executive Director