Our Commitment to Diversity, Equity, Inclusion and Belonging
As part of our ongoing commitment to local families impacted by Parkinson's disease, The Parkinson Council is a collaborative partner and one of the founding members of Delaware Valley Endeavor for Racial SolidarITY in PD (Diversity PD).
Funded by a grant from David Phinney Foundation for Parkinson's, DIVERSITY PD's primary goal is to build trust within traditionally underserved communities to ensure an efficient and effective pathway and access to high-quality, comprehensive Parkinson's care. Regional stakeholders include movement disorders specialists, social workers, rehab professionals, and faith-based organizations.
Learn more about the project here.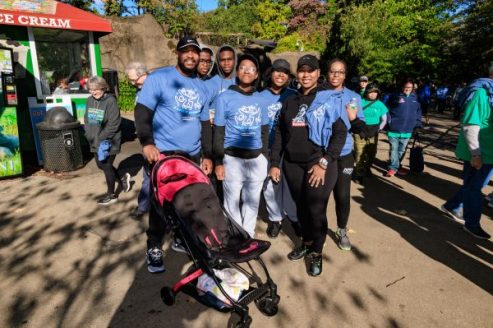 Team Jones at the 2022 Walk to Stamp Out Parkinson's