Living Well At Home Series Part X
Sponsored by Parkinson's Disease and Movement Disorders Program at Penn a Parkinson Foundation Center of Excellence
October 3, 2022-December 2, 2022
A series of programs to keep the PD community connected.
Mondays 11:00am-12:00pm Support Group 
Join Zoom Meeting
https://us06web.zoom.us/j/5874950878?pwd=dkpNbWdRVGk4K01RZHJtTXQwaFVtUT09
A different group meeting will be held each week. 
DBS 10/3, 11/7 (for those who have DBS or are planning on it)
Women's Group 1010, /11/14(for Women with PD)
Newly Diagnosed10/17, 11/21(for those within two years of diagnosis)
Living Well with PD

 

11/24,11/28 (open to all)
Note there is a care partner series with groups and educational programs as well, Contact Lauren Zelouf at lauren.zelouf@pennmedicine.upenn.edu for more info
Tuesdays 11:00am-12:00pm Breathe, Balance and Gait with Judith Sachs   
"Learn to balance, seated and standing, and feel secure as you breathe, shift weight and experiment safely with movement in all directions. This class will help you align your body and mind for better balance, then take you across the floor with a variety of options for slow, quick, turning, and pivoting gait. You can take class in the chair and still benefit. Bring a tennis ball and a Kleenex box or water bottle (any object about 8" high) and learn to redefine what it means to take a breath and stand on your own two feet."
https://us02web.zoom.us/j/81966575515      Meeting ID: 819 6657 5515
One tap mobile   +16465588656,,81966575515# US (New York)
Wednesdays 11:00am-12:00pm Get Fit Wednesday with Melissa Bandock  
 Chair Yoga for PD. This class will address stiffness, mobility, balance & breath. 
https://us02web.zoom.us/j/3973353538 
Thursdays 11:00am-12:00 pm Fit Brains!  
Join occupational therapist Julia Wood for an hour group class incorporating exercise to challenge your brain followed by cognitive fitness activities to flex your mental muscles! 
https://us02web.zoom.us/j/81599579084?pwd=YnVSR0U3bjhYQnBMY0lrbW1uY29qZz09
Meeting ID: 815 9957 9084       Passcode: 763362
Fridays 10:00am-12:00pm Exercise for Brain Change with Stacey Macaluso
Parkinson's Wellness Recovery is a therapy-based fitness program. The Basic 4 PWR! Moves are designed to target skills known to deteriorate in people with Parkinson's disease. The PWR! Moves can be practiced in multiple positions, made progressively more physically and cognitively challenging, and be used differently to target each person's unique symptoms individually. 
You will be challenged physically and cognitively while working on strength, balance, agility, aerobics, and flexibility. Better yet, you will have fun!
https://us02web.zoom.us/j/82760200129?pwd=eWhUd0tkTUJLenp1MkxvQ2JreW5jQT09
Meeting ID: 827 6020 0129   Passcode: Friday    
Education Wednesdays 7:00-8:00pm
TBD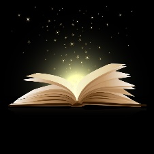 and back by popular demand……. 
Book Nook with Julia Wood on October 26 at 6:30pm
People of the Book by Geraldine Brooks
https://us02web.zoom.us/j/86271804160?pwd=c1B1UW9zbHNjNlhqT3pCRmRPS2JrQT09
Meeting ID: 862 7180 4160   Passcode: 541416
Questions? Call Sue Reichwein 215-829-7273 or e-mail sreichwein@pennmedicine.upenn.edu