Workshops for People with Parkinson's and their Care-partners
October 12, 2017 @ 10:30 am

-

1:30 pm

$10.00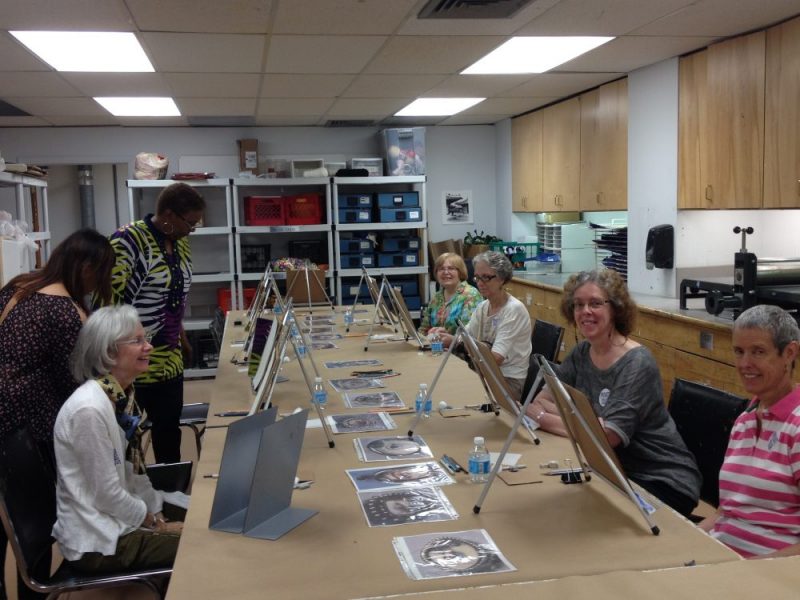 Workshop by the Philadelphia Museum of Art Accessible Programs for People with Parkinson's Disease and their Care Partners
"What's Your Angle" The Many Sides of Cubism
Tour
In the early 20th century, artists found new ways to represent 3 dimensional objects on 2 dimensional surfaces. They took familiar object, like a violin or a cityscape, broke it apart into basic shapes, and then rearranged to shapes on a canvas, creating a new and different image of the violin and the city. On the tour, partiipants will look at examples of Cubist paintings and collages by artists like Georges Braque, Fernand Leger, and Pablo Picasso. In the world, called Cubism, participants will dicover that it's okay to have a different point of view!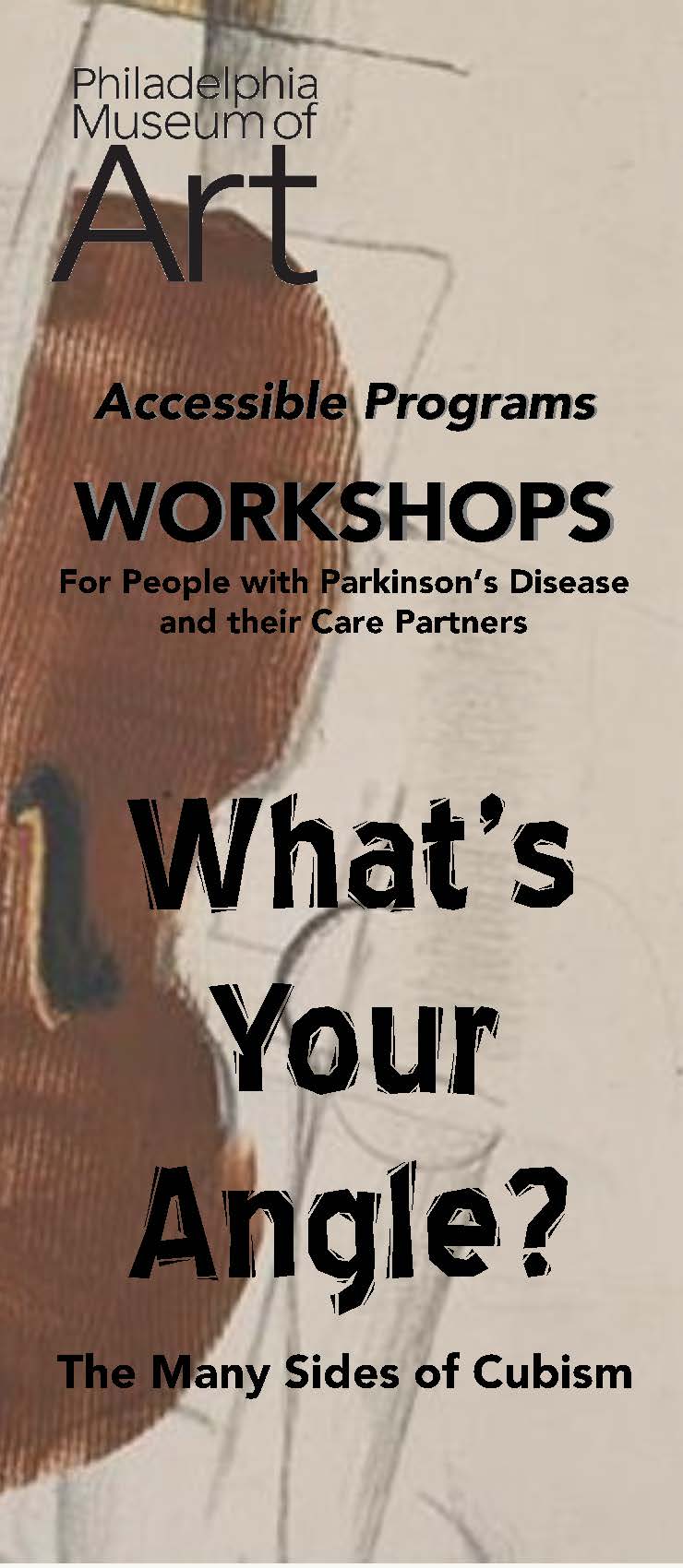 Workshop
In the studio, participants will learn perspective drawing techniques and the compositional approach of the compositional approach of cubists. With a combination of painting and collage, the instructor will break the canvas into multifacted areas of paint and depict different views of an object in a single picture plane.
Information
Workshops are designed for people with Parkinson's and their care partners and include a 1-hour private guided tour and 2-hour studio experience with 1/2 hour break for lunch. The fee is $10.00 per person. Care partners and personal attendants are admitted free.  Click here for information and to register.
Evening workshop includes wine and cheese.
Parking is free of charge.  Classes are limited, so please register early! Contact Accessible Programs at 215.684.7602.
The Philadelphia Museum of Art Programs for individuals with Parkinson's disease are generously supported by The Parkinson Council and the Susan O. Jaffe Quality of Life Initiative.