Workshops for People with Parkinson's and their Care-partners
November 14, 2017 @ 10:00 am

-

1:30 pm

$10.00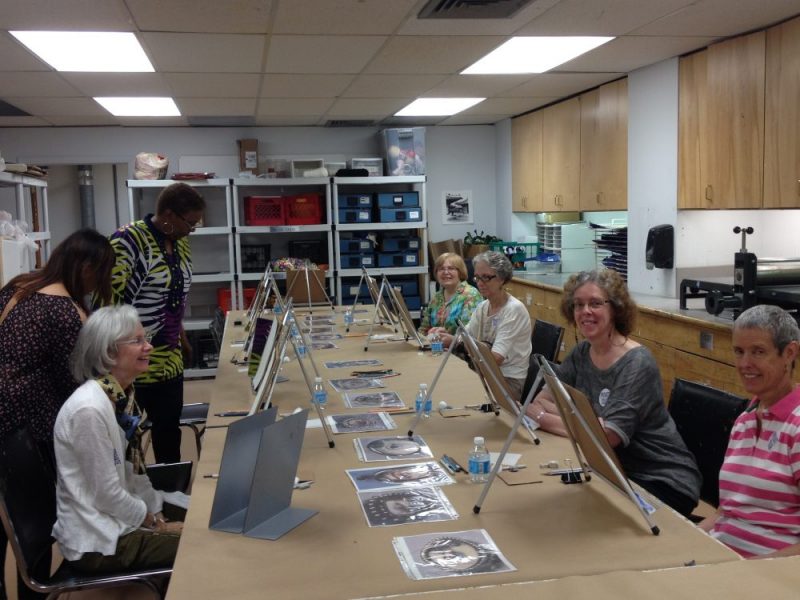 Workshop by the Philadelphia Museum of Art Accessible Programs for People with Parkinson's Disease and their Care Partners
"Devoted" A Gold Leafing Workshop

Tour
In 1917, John G. Johnson, the most famous lawyer of his day, left his astonishing trove of European art to the city of Philadelphia. The oldest works in the Johnson Collection, the early Italian and Netherlandish paintings have led extremely complex lives. Many of them once adorned churches, monasteries, or homes but were cut apart and removed, later winning the attention of the appreciative and artful eye of John G. Johnson. Today, curators, conservators, and scholars diligently reconstruct their histories to understand their original appearance and context and identify their talented makers. Participants will enjoy a private tour of the Old Master Now: Celebrating the Johnson Collection special exhibition.
Work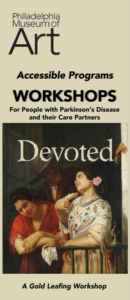 shop
In the studio, participants will learn gilding techniques and work with paint, appliques and texture paste to create their own objects of devotion. *Please bring an image of someone or something that you are devoted to, or be prepared to paint it directly.
Information
Workshops are designed for people with Parkinson's and their care partners and include a 1-hour private guided tour and 2-hour studio experience with 1/2 hour break for lunch. The fee is $10.00 per person. Care partners and personal attendants are admitted free.  Click here for information and to register.
Evening workshop includes wine and cheese.
Parking is free of charge.  Classes are limited, so please register early! Contact Accessible Programs at 215.684.7602.
The Philadelphia Museum of Art Programs for individuals with Parkinson's disease are generously supported by The Parkinson Council and the Susan O. Jaffe Quality of Life Initiative.