Philadelphia Museum of Art "Views and Vistas" A Landscape Workshop
March 14 @ 10:00 am

-

1:30 pm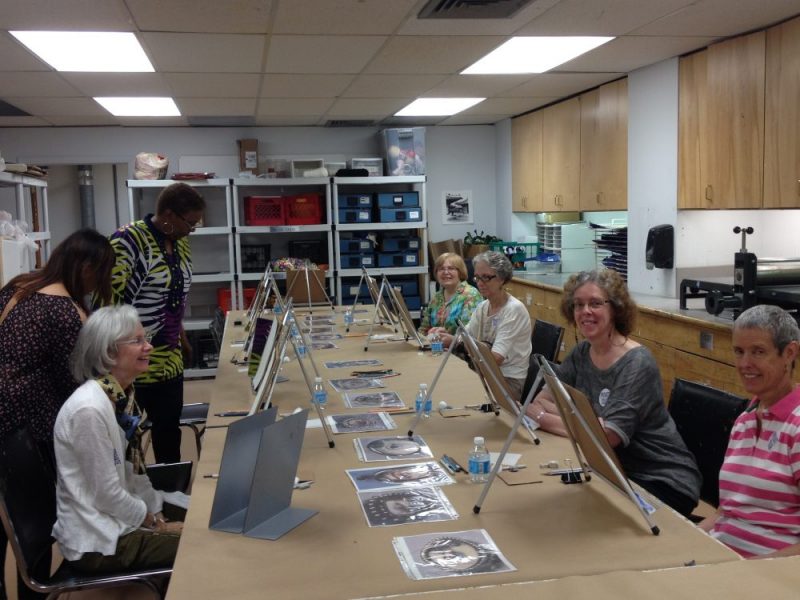 "Views and Vistas"

A Landscape Workshop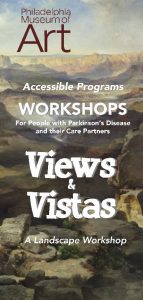 Tour
With a Museum guide, participants will enjoy "slow looking" and explore various works by artists in our American galleries. We'll take in a monumental panorama commissioned to promote tourism of the unexplored American West, travel to an Ecuadorian volcano, and relax in the twilight of an Italian campagna.
Workshop
In the studio participants will learn how to draw landscapes with color conte crayon. Then we will practice using hatching and masking techniques to render convincing foliage and the texture of the landscape details. Students can bring photos of landscapes that they would like to use for reference.
Information
These Workshops for people with Parkinson's disease and their Care Partners include a one-hour private guided tour and two hour studio experience with a half-hour break for lunch. The fee for Workshops is $10 per person. Care Partners and Personal Attendants are admitted free. Parking is free of charge. Classes are limited so please register early.
Faculty
Your studio art class experience will be taught by artist Janice Merendino. She is a painter, a ceramic artist, and has been an adjunct instructor at the Museum since 1998. A graduate of Moore College of Art, Janice is Director of the Branch Out Project.
Introductino to the Collection

This tour is the perfect way to explore a variety of some of the museum's most renowned treasures!
For information and registration
Call: 215-684-7602
Email: accessprog@philamuseum.org
Click here for a brochure on Views and Vistas! (Opens in DropBox)
Information
Parking is free of charge. Contact Accessible Programs at 215.684.7602.
The Philadelphia Museum of Art Programs for individuals with Parkinson's disease are generously supported by The Parkinson Council and the Susan O. Jaffe Quality of Life Initiative.