The 16th Annual Parkinson Golf Classic: Monday, June 15, 2015
September 4, 2015

Posted by:

Wendy Lewis

Category:

Events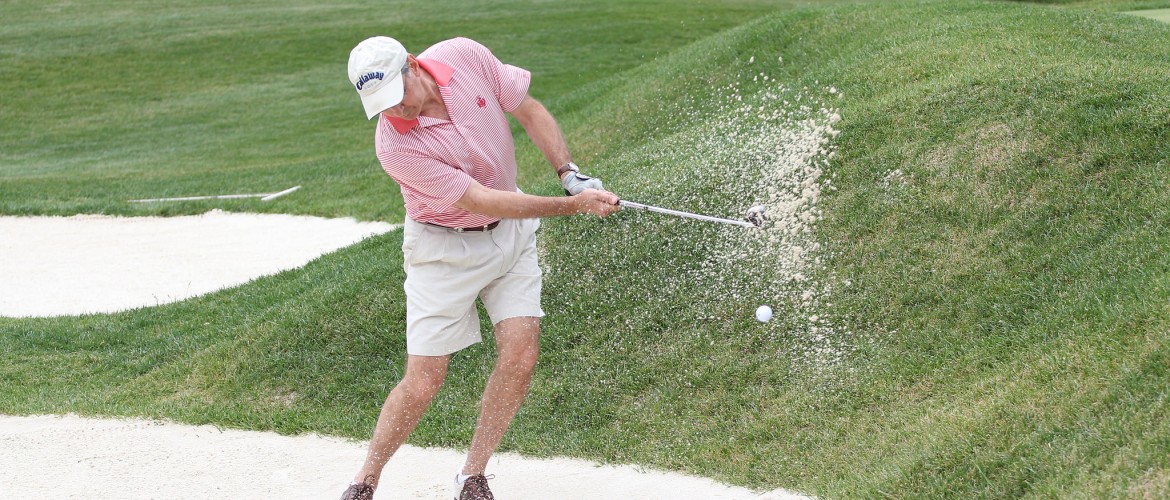 Thank you for joining us for the 16th Annual Parkinson Golf Classic on Monday, June 15th at the Philadelphia Cricket Club – Flourtown.
The event raised $350,000 (an increase of almost $100,000 over 2014) and was a day full of great golf, camaraderie, and raising awareness for Parkinson's disease in the Delaware Valley.
All funds are reinvested back into our community for research and quality of life initiatives for people with Parkinson's and their families.
Special thanks to our honorees Charley Gehret and the Gehret Family, Classic Chair, Kenneth Gilberg and wife Nanci, Co-chairs Marc Feldman and Dan Forman and Honorary Chair Jan Albert.
Bravo and kudos to our 2015 Golf Classic honorees, committee members, volunteers, "Angel" donors, players, board and staff for a successful outing.  THANK YOU!
Click here to see photos from the day by Benjamin MacMaster.
To view our virtual ad book, click here. 
Thank You To Our Sponsors
The Gehret Family
Jim Kay
Grace and Jonathan Scott & Veritable L.P.
Mr. and Mrs. Robert A. Fox    Nanci and Ken Gilberg    Anne and Jeffrey Keefer
Jan and Pete Albert
All Current Electrical Sales, Inc.
Almo Corporation
Andesa Services, Inc.
Assured Guaranty
Danielle and Louis Barson
Belfor USA Group Inc.
Fred and Michele Brettschneider
Joyce and Rob Cantor
Sylvie and Warren Cohen
Sandy and Steve Cozen, Cozen O'Connor
James L. Cooper
DePaul Group
Lee Ducat
The Emerson Group, Inc.
Don Epstein, A-Best Vending
Farber Family Foundation
Alison Korman Feldman and Marc Feldman
Mark Fishman
Steven L. Friedman
Fluidics, Inc.
Arnie Galman
Brian J. Gilberg & Odell Studner
Tim Gillespie and Wilmington Trust
Reuben and Mollie Gordon Foundation
Grant Thornton, LLP
The Halpern Family
Steven Harper
Jefferson
Kampi Components Co. Inc.
Edward F. Kane
Ned J. Kaplin
Arthur Krevitz, Walter Williams Foundation
Al and Carol LaRocca
Lombard Metals Corp.
Kenneth Maiman and Lee Heh Margolies
Mainstay Engineering Group, Inc.
Mercadian Group
James Meyer
Mill Creek Capital Advisors, LLC
N. Wasserstrom & Sons, Inc.
Patrick O'Connor
Patriot Financial Partners
Penn Medicine
George C. Pilallis, Connelly Wealth Management Group
Portin Hoffmann Financial Group
Precis Engineering
Ross Family Foundation
Royal Electric Supply
Lois Schwartz
Judith Creed and Robert Schwartz
Frank Seidman, Capital Solutions
Shechtman Marks Devor P.C.
Janeane and Bob Sloane
St. Clair CPA Solutions
Jim and Jane Sutow
United Capital
Michael Willner, Willner Properties
Young Adjustment Company
For more information, contact golf@theparkinsoncouncil.org or 610.668.4292.