Philadelphia Museum of Art Workshops – November 2017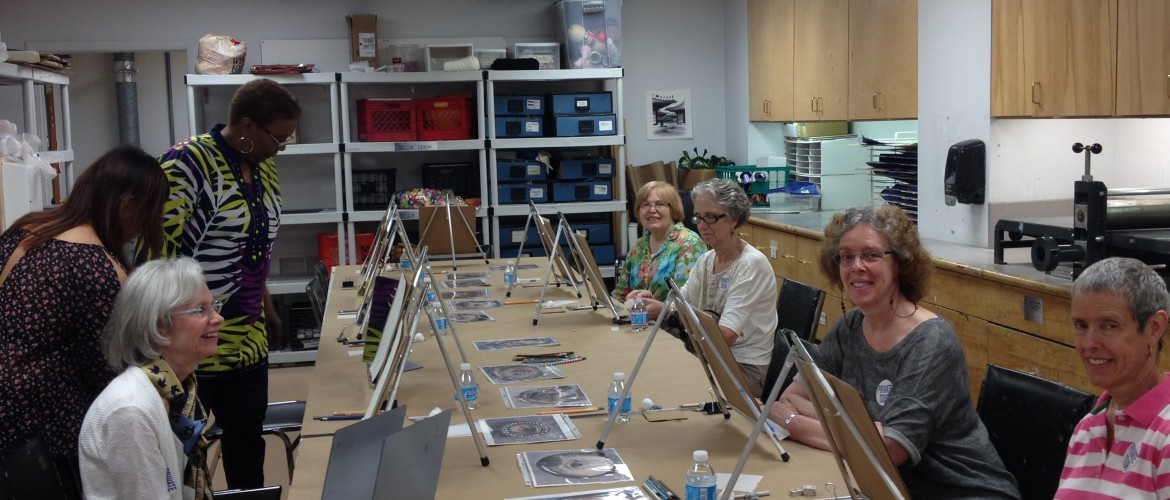 Workshop by the Philadelphia Museum of Art Accessible Programs for People with Parkinson's Disease and their Care Partners
"Devoted" A Gold Leafing Workshop
Tour
Icons are devotional images – windows through which viewer and subject make you contact. What is truly important to you? To whom or to what are you devoted? Participants will enjoy a private guided tour of the Old Master Now: Celebrating the Johnson Collection special exhibition.
Wor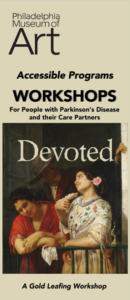 kshop
In the studio, participants will learn gliding techniques and work with paint, appliques and texture pate to create your own objects of devotion.
*Please bring an image (or email it at accessprog@philamuseum.org) of someone or something that yo are devoted to, or be prepare to paint it directly.
Information
Workshops are designed for people with Parkinson's and their care partners and include a 1-hour private guided tour and 2-hour studio experience with 1/2 hour break for lunch. The fee is $10.00 per person. Care partners and personal attendants are admitted free. Click here to download a brochure. 
Parking is free of charge.  Classes are limited, so please register early! Contact Accessible Programs at 215.684.7602.
The Philadelphia Museum of Art Programs for individuals with Parkinson's disease are generously supported by The Parkinson Council and the Susan O. Jaffe Quality of Life Initiative.